home | about | blog | comments | Brothers Of The Sand Series |Kingdom Series | Oathsworn Series
facebook | twitter | contact | links


Robert Low news

5 January, 2019: More about The Beasts Beyond The Wall
My Brothers Of The Sand Series begins with the publication of The Beasts Beyond The Wall on January 21 via Canelo Adventure, and it's available for pre-order now. If you'd like to know more, you've come to the right place – you can read the prologue, discover a glossary of the gladiatorial terms you'll encounter in the book, and read a Q&A session about how the story came about.
---
19 December, 2018: The Beasts Beyond The Wall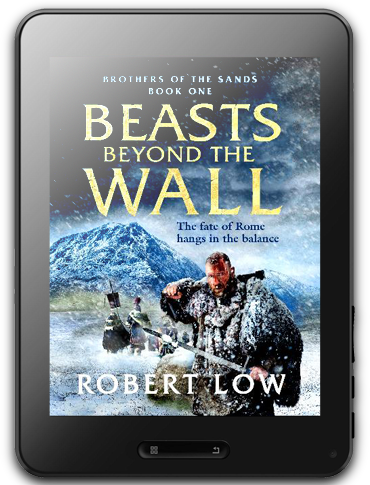 My new book, The Beasts Beyond The Wall, the first in the Brothers Of The Sand Series, will be published digitally on January 21, 2019 via Canelo Adventure. It's available for pre-order now. Here's the blurb:
Drust and Kag, two ring-hardened fighters who won their freedom with blood, are met with an unusual request. The mysterious, powerful Servilius Structus sends them deep into Scotland, land of the Caledonii, to find and secure a woman and her young son. But it's not clear why... and what could go wrong, heading over the last Wall into the Land of Darkness?  

Accompanied by Ugo, Quintus, Manius, and Sibanus, this crew of ex–gladiator rogues, tricksters and bar-room philosophers will risk everything on an insane quest and a daring escape. In the dog days of Rome, with decadence and corruption in the air, the consequences of their failure are far greater than they could ever dream: not only their lives but the Empire itself is at stake.