home | about | blog | comments | Border Reivers |Brothers Of The Sand |Kingdom Series | Oathsworn Series


Robert Low news

29 October, 2019: Beasts From The Dark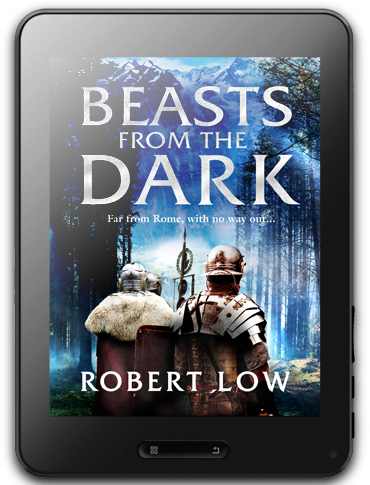 The third book in the Brothers of the Sand Series, Beasts From The Day, arrives on January 6, 2020 and it is available for pre-order now.
Drust, Kag and co are in the Alps, battered, bruised and fighting for their lives. Some things never change.

On the hunt for a rogue Roman officer, something goes terribly wrong and they are left stranded in the mountains, their escape route cut off. Only then does the true danger of their mission reveal itself.

Caught in the crossfire not just of the mountain tribes, but of the vicious power politics of Rome, they must use all their cunning and guile to save themselves from death's icy clutches...

The gripping final instalment of the extraordinary, brutal, visceral historical epic series.

2 July, 2019: The Red Serpent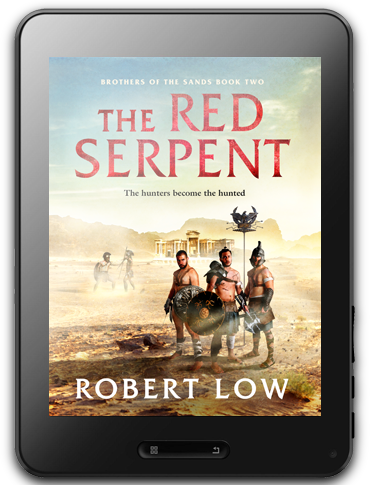 The second book in the Brothers of the Sand Series, The Red Serpent, arrives on July 5 and it is available for pre-order now.
At the edge of the empire, the hunters become the hunted...
They're back - Drust, Kag, Ugo, Sib and some new faces - as dirt-ridden and downbeat as ever.
Drawn to the edge of the Roman world and the blasted deserts of the Syrian frontier, they are presented with a mysterious riddle from their old companions, Dog and Manius. In the scorching heat, plots and rumours breed like flies on a corpse.
To survive, Drust and the others must face all challengers along with Mother Nature's rage. Sometimes they'll stand and fight; sometimes they'll run as fast as they can and pray to the Gods. For it is a mad and violent world, and they must be equal to it...

22 January, 2019: What you will learn if you read my new book...
My new book The Beasts Beyond The Wall is on sale now. It is the first in the Brothers Of The Sand Series and, if you would like to know a little more about what you will discover when you read it, here is an idea.
---
5 January, 2019: More about The Beasts Beyond The Wall
My Brothers Of The Sand Series begins with the publication of The Beasts Beyond The Wall on January 21 via Canelo Adventure, and it's available for pre-order now. If you'd like to know more, you've come to the right place – you can read the prologue, discover a glossary of the gladiatorial terms you'll encounter in the book, and read a Q&A session about how the story came about.
---
19 December, 2018: The Beasts Beyond The Wall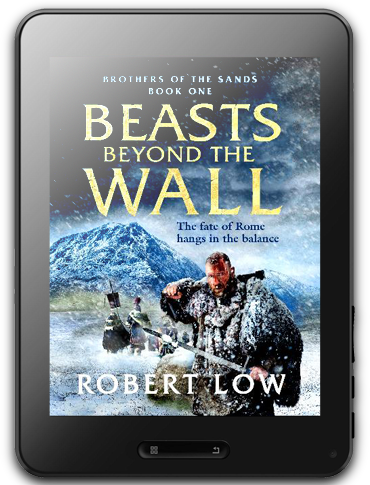 My new book, The Beasts Beyond The Wall, the first in the Brothers Of The Sand Series, will be published digitally on January 21, 2019 via Canelo Adventure. It's available for pre-order now. Here's the blurb:
Drust and Kag, two ring-hardened fighters who won their freedom with blood, are met with an unusual request. The mysterious, powerful Servilius Structus sends them deep into Scotland, land of the Caledonii, to find and secure a woman and her young son. But it's not clear why... and what could go wrong, heading over the last Wall into the Land of Darkness?  

Accompanied by Ugo, Quintus, Manius, and Sibanus, this crew of ex–gladiator rogues, tricksters and bar-room philosophers will risk everything on an insane quest and a daring escape. In the dog days of Rome, with decadence and corruption in the air, the consequences of their failure are far greater than they could ever dream: not only their lives but the Empire itself is at stake.

10 October, 2014: Events this month
I will be giving a talk on Bannockburn 1314: The Lost Voices at Kilsyth Library, North Lanarkshire, on October 20 at 7.30pm – and entry is free.

Then I will be joining a host of your favourite historical fiction writers, including Bernard Cornwell, as part of the Harrogate Festival of History on October 23-26. In particular, I will be joining Giles Kristian and Margaret Elphinstone – two of my favourite writers on the subject of the Norse – for a panel discussion called Training The Dragon.
I hope to see you at either, or indeed both, of the events.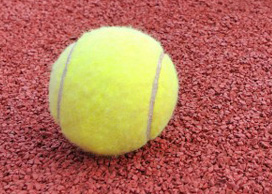 Naeplace Cooncil, which is unrelated to Middle o' Naewhere, Whereafeckurwi and that Welsh place on the telly, the one with the really silly name where you supposedly get insurance growing on trees, is pleased to announce a once–in-a-generation opportunity to transform itself and thus secure its future for generations to come.

Introducing the 'automated online proofreader' that slams Hemingway, Tolkien, Lincoln and Orwell - coming to a blog near you via spam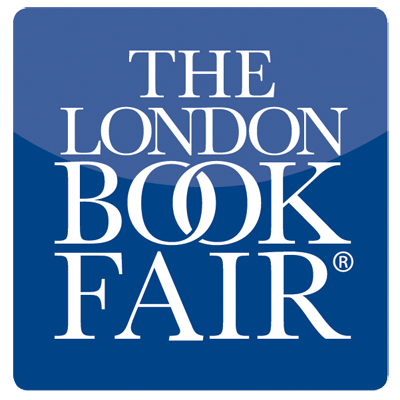 You are, when all said and done, at the mercy of some careless sub on the late-shift.  So it was with Tim Waterstone and his recent speech at the Oxford Literary Festival in which he championed print and talked of the decline in digital. The Daily Telegraph duly reported it and used a picture of the Waterstone's branch at 311 Oxford Street – which went bust long since because so few people championed the print in it. [read more]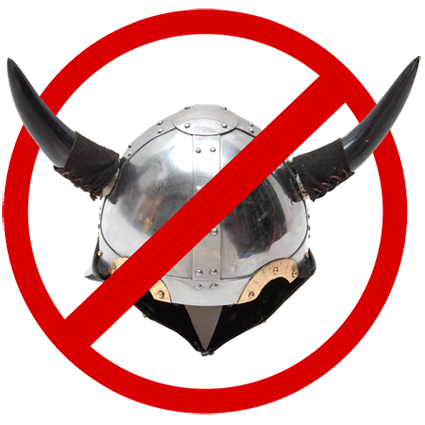 The Viking horned helmet controversy is raised again, in one of its weakest-ever forms – and there really was no need whatsoever
[read more]


---
8 March: Crowbone, the song, is released
I am delighted to reveal the finished version of prog rock band Glass Hammer's track Crowbone, with lyrics taken from a poem I wrote for the book but did not use. Here is the story of how it came about. The song appears on Glass Hammer's new album Ode To Echo, out next week.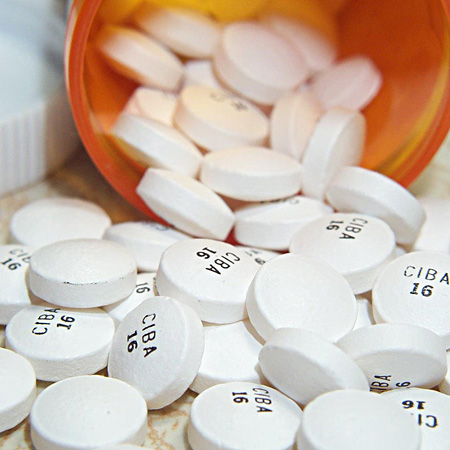 Ukip was recently forced to distance itself from controversial remarks made by its own party members. Well, this is news in the same sort of category as "wind blew again today" or "the sun came up." So what have the rolling-eyed Bedlamites stuck a tasselled loafer in now? Attention Deficit Hyperactivity Disorder (ADHD). [read more]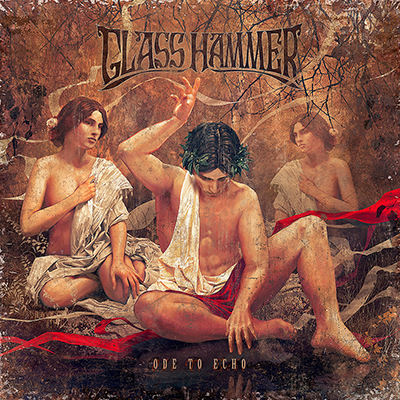 I've written eight books, been a journalist and involved in a few off-piste incidents designed to further some career goals. I have been very lucky – no serious injuries and almost all ambitions achieved. Almost. But the one I nursed and never thought to bring to fruition has – like all good ambitions – suddenly sprung up: I am a rock star. [read more]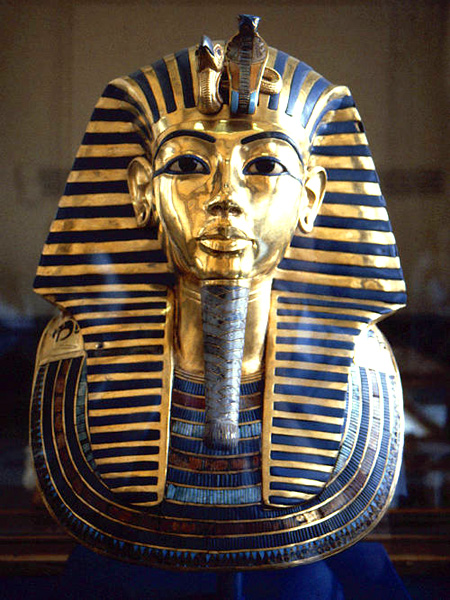 There are strong arguments in favour of building a replica of Tutankhamun's tomb rather than risking visitors damaging the real one - and after all, similar things have been going on for years
[read more]
---
HERE'S a fact which might surprise all those B&B owners happily accepting English money for a stay in the BideAwee Guest House – the banknotes are not legal tender. Most folk know, thanks to tosspot taxi drivers Dahn Saff, that Scottish (and Northern Ireland) banknotes are not legal tender. Which is technically true – they aren't. Not even in Scotland and Northern Ireland.
[read more]

1 November: Beyond Braveheart at the Thames Valley History Festival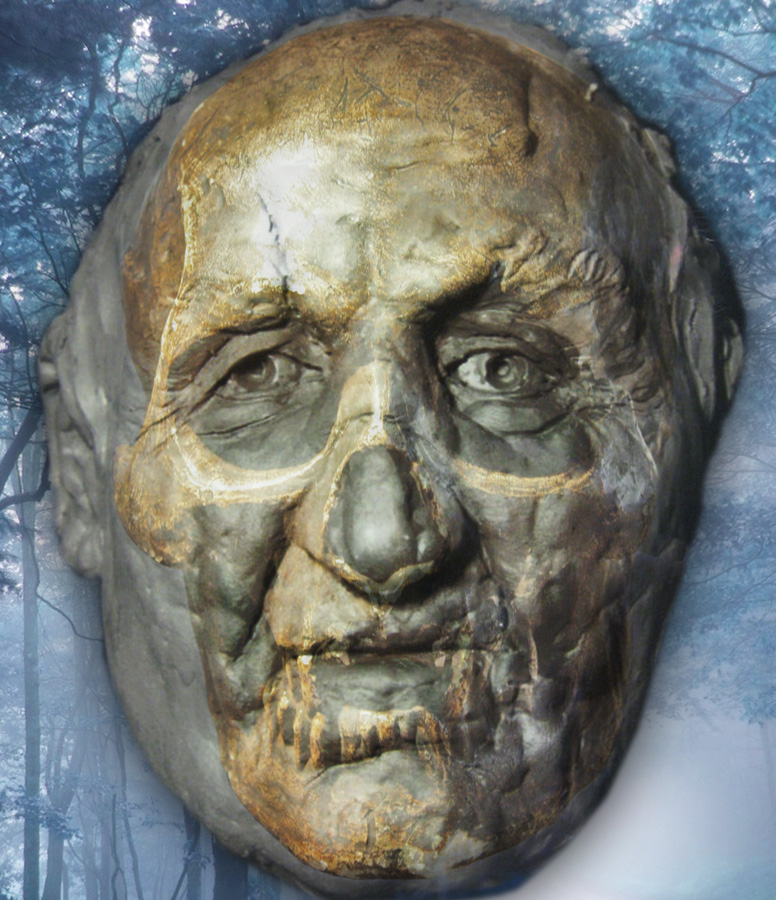 Earlier this year I created a presentation about the Battle of Bannockburn and its implications in the Scottish Wars of Independence – moving back from the historical fiction of my Kingdom Series towards the realities of the era. It has proved so successful that I am being asked to present it again and again, and I will do so at the Thames Valley History Festival, which runs from November 1 to 17. Buy tickets for Beyond Braveheart on November 10.
---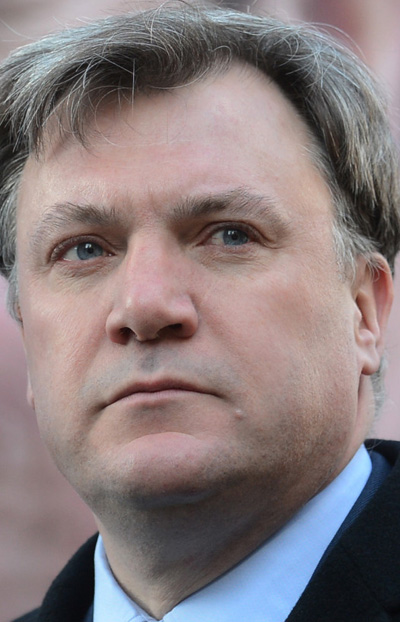 Slamming the payoff given to social worker Sharon Shoesmith after the Baby P tragedy is missing the point about why she was dismissed and why she was given money – and it's a point some people are happy for you to miss
[read more]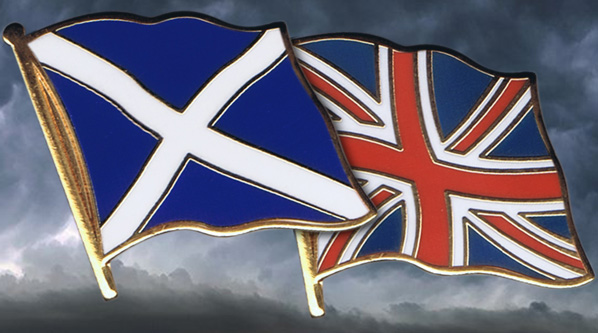 My auld maw, God rest her, used to do it frequently and I never liked it. My wife has picked up the habit and I like it even less. This is because, all too often, it is absolutely spot-on deserved and that's infuriating enough for me to really, really, not want to inherit the habit. Still – here goes…
[read more]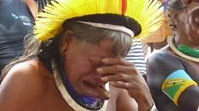 There are lies, dam lies and statistics… You have probably seen this photo. It is not new, but it has become new again because of Facebook, and it is touching a lot of people because of its impact. It shows Chief Raoni of the Brazilian rainforest Kayopo tribe, weeping because he has just been told that, despite all their protests, despite more than 600,000 signatures, president Dilma has authorises the Bela Monte Dam project… [read more]
---
3 September: Launch of a new website

The Historical Writers' Association has just launched an online magazine called Galleria which seeks to offer "a fuzzy warm forum for all the extremely clever, literate and creative people who are members and casual friends" of the HWA. And I should know, because I am its editor. Take a look at the features on offer at www.hwa-galleria.co.uk – not least my own pieces on the Battle of Flodden, authors talking about authoring and Bruce's cursed crown. I hope you enjoy Galleria and become a regular visitor.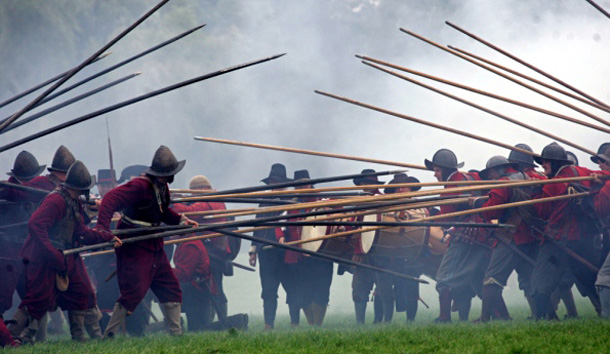 There is a lot to fight for around Britain right now – some battles are political, others are moral and some are simply for entertainment
[read more]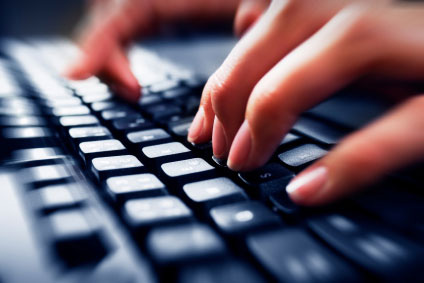 I have been having a full and frank exchange of views, as they say, with someone who will remain anonymous to save blushes, but who declares firmly that The Blog is dead. Waste of time. Why would you do it, etc etc… The answer is simple: because I don't want anything from it other than the ability to write freely about stuff I never could when I was a journalist with all sorts of corporate restrictions. [read more]
---
12 July: Date for your diary
If you like history, you dare not miss History Live! at Kelmarsh this year, July 20-21. I will be there in the BBC Hist Mag tent on Sunday around 3pm to let you know about - you guessed it, Bannockburn. Others who will be there include Giles Kristian and the full list and timings are here. Last year was washed away by bad weather, but this year promises to be a peach. You'd be a footnote in history if you miss it.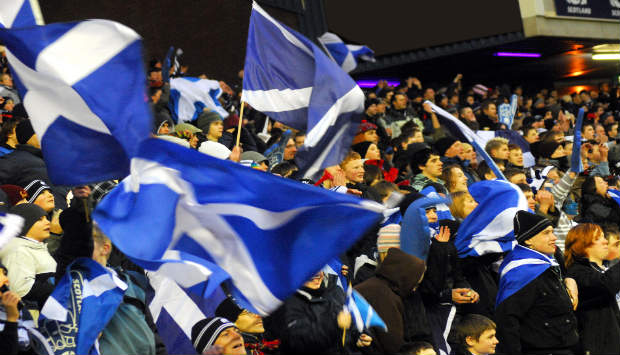 This time next year almost every other Scot will be waving saltire flags, painting faces blue and white, screaming 'freedom' and waving tartan. It will be the 700th anniversary of the Battle of Bannockburn – and, for all the organisers have put their foot down with a firm hand, you are going to see some pro-Scottish sights, for sure.
[read more]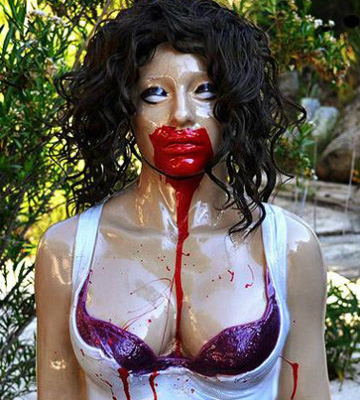 In The Lion Rampant, my last visit to medieval Scotland, there is a young mum called Aggie who falls foul of the Church and is burned at the stake as a witch. It wasn't uncommon. Anyone reading the accounts of such inquisitional religious events can't help but be struck by the efforts of the male-dominated judges, juries and executioners to reduce their victims from humans to something lesser. 'You shall not suffer a witch to live' is all the excuse you need…
[read more]

The Lion Rampant is published today, finally bringing the Kingdom Series to Bannockburn. In connection with that battle and Robert Bruce, I believe that if you want proof that a writer has gone mad, see if he has become involved with the history of a certain order of knights in Scotland…
---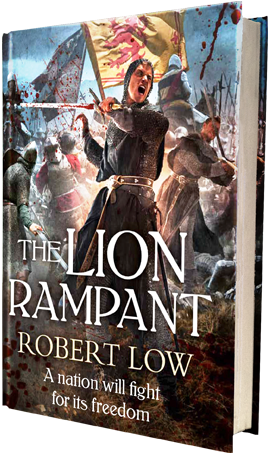 The Lion Rampant, published this week, finally brings the Kingdom Series to Bannockburn – and you would think that, after 700 years, we'd have at least some clear idea of what actually happened in 1314 at Stirling. But all we truly know is that two armies met somewhere close by Bannockburn on Midsummer's Day. One was commanded by Robert Bruce, King of Scots, the other by Edward II, King of England.
---
20 April: The Lion Rampant arrives
The third book in the Kingdom Series is published this week (in the UK at least). Sir Hal Herdmanston's seven years of imprisonment are at an end, and, together with some old compatriots, he follows the course of history towards the Battle of Bannockburn. If you would like a sneak preview of what to expect, you can download the first chapter in PDF format. I look forward to hearing your comments and questions on the title.

10 March: Date for your diary
PLEASE NOTE CHANGE OF DATE: I will be the guest of English Heritage at Wrest Park, Bedfordshire, on Sunday 24 March. I will be discussing The Kingdom Series, Bruce, Wallace – and Sir Thomas Grey, author the Scalacronica, which is the primary research tool for Bannockburn. interestingly, Wrest Park once belonged so Sir Thomas' family. I look forward to seeing you around 11am on 24 March (changed from 17 March). Find out more and book tickets.
---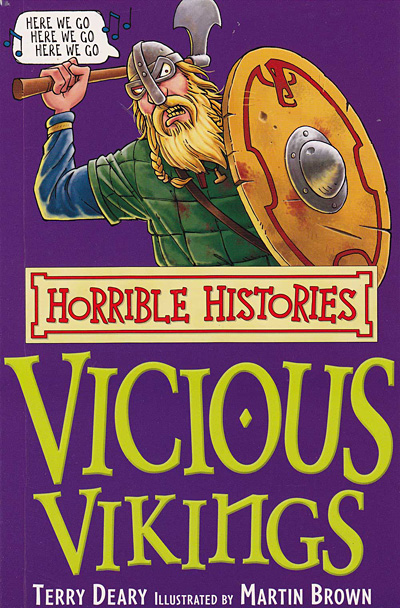 Acclaimed kids' author Terry Deary, known for his Horrible Histories series, is wrong on a number of things in his books (and I have only read two). So it is no surprise to discover he is also wrong about the place of libraries in our culture, when he argues they are destroying the publishing industry...
[read more]

27 January: The Lion Rampant
The Kingdom Series winds its way to the final bloody field on April 25, when The Lion Rampant is published. Here is the cover to look out for, and here is a little teaser to whet your appetite:
The whirl of politics makes a mockery of oaths. Loyalty can be bought. Brothers end up enemies, kin can betray you; and in the blink of an eye you become the hunted.
A band of brothers has lost almost everything honouring their oath to Robert the Bruce. Wives, daughters, sisters, brothers and lovers have been slain or imprisoned.
After seven long years of struggle and endurance, Bruce and his loyal supporter, Hal of Herdmanston, will come face-to-face with Edward II, the English king humiliated by defeat – and determined to put down his Scottish enemy once and for all.
The last great battle for the throne of Scotland will be decided on a field called Bannockburn.
---
What chance does culture have in an environment where the best-marketed works vastly outsell the best works? [read]
---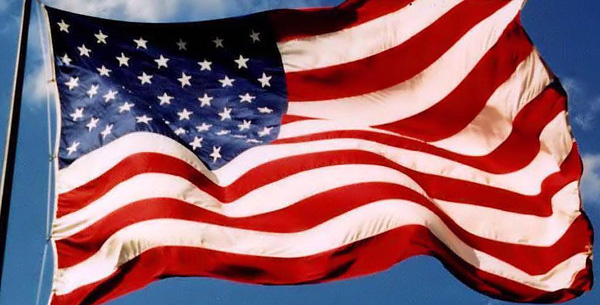 If you are a published writer with one of the larger houses, you have already suffered the rise of the 'ize' – it is cheaper for copies to be pre-'ized' when published in the UK, rather than have to be reworked for sale in America. So all my books have 'ize' endings – in fact, Word has to be beaten into submission in order not to do it automatically and, to my shame, I have wearily stopped hitting it. [read more]
---
I have added more of your email messages to the Comments page. Keep them coming!